General Industry – Lube Oil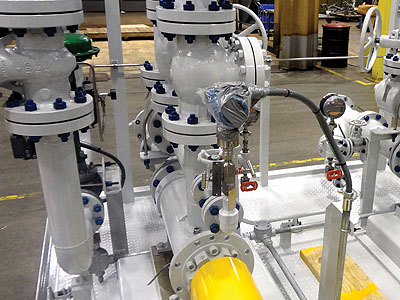 Vertical in-tank mounted lube oil pumps is a Leistritz specialty. It is a space saving and an easy way to access the pumps from the top of the lube oil tank. In addition, this pump mounting reduces the lube oil skid footprint and saves on valves, piping and installation. The pump and motor are face mounted and always stay positively aligned with the rabbet fit eliminating shimming and re-alignment at start-up.
All Leistritz lube oil pumps can be equipped with integral relief valve, another saving in equipment and installation costs. Leistritz also offers Vertical Dry Mount, Horizontal and Gearbox Mounted Pumps depending on the mounting requirements.