March 21, 2020
Leistritz Has a Lock on Precision Products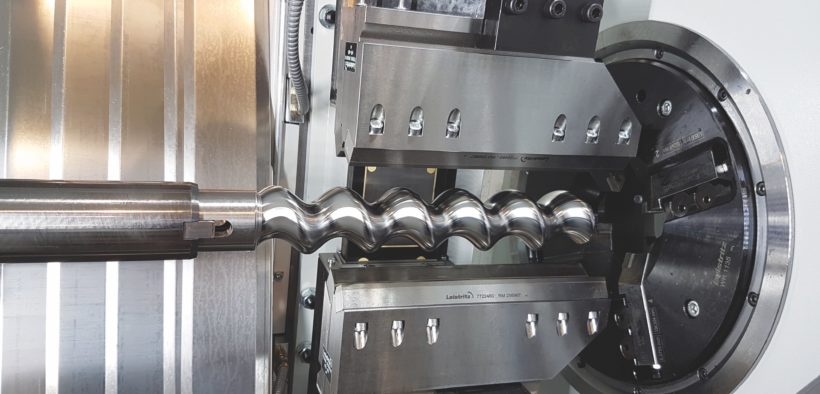 Manufacturing Best Practices
January 23, 2020
Leistritz Advanced Technologies Corp. recently delivered a machine to a customer so it could produce lead screws for a large aerospace manufacturer. Attila B. Catto, president of the Leistritz Machine Tools division, explains the customer chose the Leistritz machine because it needed to use a space-age material, and no other manufacturer could provide the same tool life and production capability as Leistritz's machine.
Another Leistritz customer in the Midwest, a producer of electric power steering (EPS) worms for automotive steering systems, has seven of Leistritz's machines in one facility because it produces millions of EPS worms each year, and its customers demand high-quality components.
"We are very specialized and produce highly niche products," Catto says. "It's not like our products are in typical job shops. We are very well-known for the eccentric rotors we make for the oil and gas industry, and our manufacturing of EPS worms for automotive is very well-known."
Leistritz was founded in 1905 by Paul Leistritz and is based in Germany. Always dedicated to cutting-edge technology, the company is known as a highly specialized manufacturer of advanced and innovative products for the oil and gas, aerospace, automotive, energy, marine, process and pharmaceuticals industries. The company serves a global customer base, and Leistritz Advanced Technologies has been working with the U.S., Canadian and Latin American markets since the early 1980s. The U.S. operation imports products from the German headquarters while also providing customers with application and engineering assistance.
"Customers come to us because they have a specific problem and need a specific solution to that problem," Catto says. "The equipment we manufacture is to be able to produce a helical profile on any given component, such as a thread or worm gears. If a customer is producing a ball screw, worm gear or eccentric rotor, the most efficient and cost-effective way to produce that is through whirling or peeling. Customers come to us to be able to manufacture those components faster than the conventional way of milling or grinding."
While the company is reputed in oil and gas and automotive, it also is gaining notice in the aerospace and medical industries. "We are trying to expand into other industries that typically wouldn't look at this type of equipment, but we can find better solutions for them," Catto says.
He stresses Leistritz can eliminate all environmental costs associated with manufacturing at least 90 percent of the time because its machines can produce components without the use of cutting oils or coolant. "Therefore, customers don't have to worry about the disposal of sludge from conventional grinding or cleaning components with any hazardous solutions," Catto notes. "Environmental costs are a big part of manufacturing that not everyone takes into account. We can go in and tell a customer that we can eliminate all of the environmental costs, which is a huge part of their business. The cost of our product may be high, but the overall cost to operate it long-term is very low."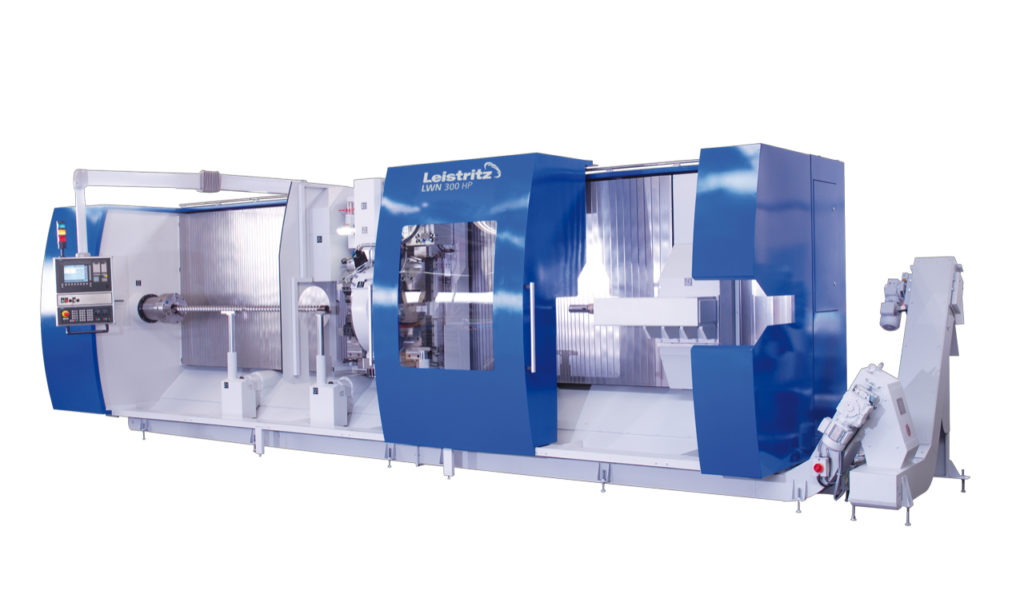 Reducing Cycle Times and Cutting Costs
Serving the markets it does, Leistritz understands customers require the highest levels of precision, flexibility and performance. The company's whirling and keyseating machines economically manufacture internal and external threads, as well as thread-type profiles. Additionally, Leistritz partners with customers who need precision tools for metal-cutting, providing them with efficiency and quality, such as in work rest blades for centerless grinding.
Within the past couple of years, the company's U.S. operation started selling through distributors, using that network to provide local, quick service, and Catto notes this is a "significant improvement" in its ability to support customers. Leistritz also is doing more to show manufacturers what its machines can do, since some of this technology is relatively unknown to some U.S. markets.
"In September, we took a machine on a road show," Catto explains. "We went to several distributors throughout the country to do a demo or a technology day or a lunch-and-learn event. This was to introduce whirling to industries outside of oil and gas and automotive so they can understand what the technology is. In most cases, manufacturers have heard of whirling, but they may not be sure of how it works or what it is."
He expects Leistritz will continue doing events like that during 2020, because the response from its first effort was positive. The company developed several projects based on the road show, but also showed manufacturers how its technology could help in the future. It also will participate in IMTS 2020. He stresses Leistritz will grow because customers need to achieve what it offers.
"They are expanding their views to technologies other than the conventional turning and milling," Catto says. "Salespeople can look at customers' projects and ask how they are making components now. Typically, the answer is it is a big problem, because it takes six to eight hours to produce a part on such-and-such machine. But with whirling technology in their portfolio, [they] can help the customer cut their manufacturing costs significantly and reduce the cycle time to minutes."
He stresses the importance of Leistritz being able to eliminate any environmental issues or costs with the technology, which Catto calls significant. "You talk about a product that can eliminate the potential for environmental disasters," he says. "It's a pretty good feeling."